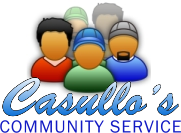 Casullo's believes that in order to be a part of a community, you must support that community under all circumstances.

We are continually working with various organizations and groups to help improve the way we all live and work in our area.
---
Need To Get The Word Out? Having a Benefit, Not-For-Profit Event? Use Our Digital Sign on Elmwood FREE of Charge to Share Your Message!!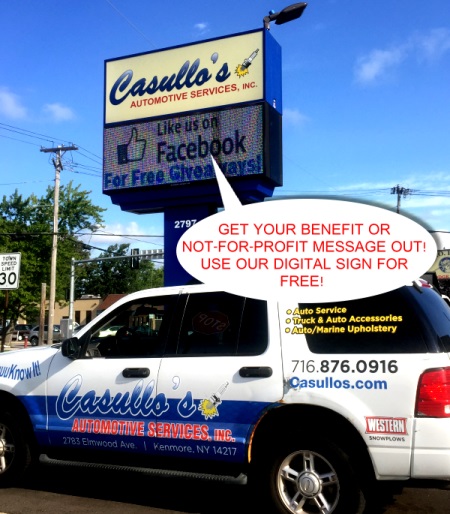 ---
Here are just a few of the groups we work with...
Alden Kids Wrestling
American Cancer Society
Butler Mitchell Alumni Association
Camp Good Days
Community Action Organization
Dance Spectrum
Grand Island Relay For Life
Hamburg Hawks Hockey Association
Heritage Center
Hunter's Hope
Joe Mack Memorial
Katrina Relief Program
Kenmore Softball
Kenmore United Methodist Church
Kenmore Volunteer Fire Department
Ken-Ton Friends Of Youth
Manzella's Annual Charity Golf Tournament
Rick And Genelle Shanor Memorial
Ronald Mcdonald House
St John's School
Sweet Home Football
Katrina Relief Effort, the Casullo Hummer H2 filled with H2o